Ginseng root prices vary based on type, how it was prepared and how organic it is. American ginseng has become very rare and is hard to find; it also takes years to grow. The place where I buy my herbs, Starwest Botanicals, does have it in stock and many other options too.
Let's take a look at the prices from this trusted supplier:
Because of its rarity, you won't really find this anywhere else. Most places are completely sold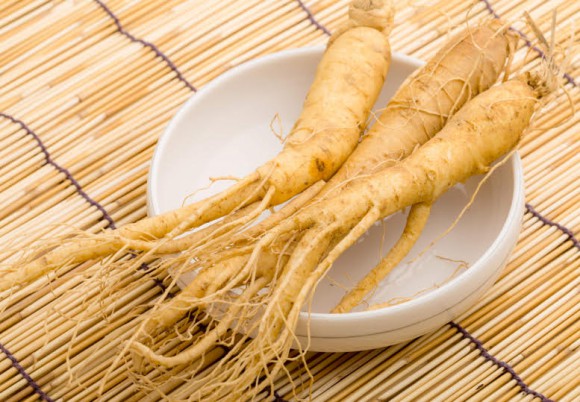 out and you can't even buy a full pound, which would cost over $300, at Starwest.
This is as high quality as you will find, is USDA Organic and four years old.
A lot of times you will see ginseng as "panax" ginseng. "Panax" is the botanical name of the plant which means "all healing." The is an extremely beneficial root that many people don't have the luxury of obtaining.
Having the root is extremely useful in preparing teas or other herbal preparations.
This is an extremely high quality ginseng from China. The Chinese have used the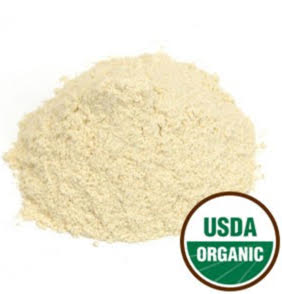 "all healing" powers of ginseng for thousands of years to treat various illnesses of the body and is a highly regarded natural aphrodisiac.
Again this is USDA Organic. Having the powder is very useful and can easily be added to water after each meal to get its benefits; you will only need about 15 grains per glass of water.
Red ginseng is a different plant than American ginseng and the root powder described above. It's is still extremely beneficial, however it is not certified USDA Organic.
This helpful herb has been used to boost immune system, improve heart health, treat diabetes, increase energy and help treat impotence. It is called "red" because it was first steamed and then dried, which is a little different than "white" ginseng.
The main difference between "white" and "red" is processing; white ginseng is dried and receives no further processing.
Some people believe this version has less health benefits because of its preparation and one study found it less effective, however still effective, than red ginseng in treating acute asthma.
This is a really cool product and can be eaten the same way you would any other piece of candy or gum; except you'll be getting all the health benefits of ginseng to go along with it.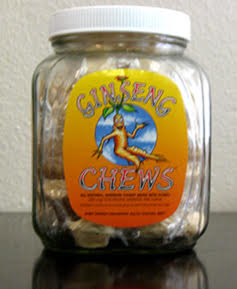 It's made with the best all natural honey taffy from honey bees in the pristine high altitude of the Rocky Mountains and added with 200 mg. of Certified Organic Panax Ginseng per chew.
They are gluten free and NON-GMO, and only have 20 calories per chew. No sugar is added and can be eaten as a snack or added to coffee or tea as a sweetener.
You can also order refill bags (144 chews without the jar) for $64.25.
This is the most expensive on this list and rightfully so. This powder is grown in America and is USDA Organic. It is a great way to get the benefits of ginseng like:
Promoting appetite
Fixing digestive disturbances
Colds
Chest problems
Coughs
Lung troubles
Various inflammations
Improve libido
Systematic tonic
Powder is one of the easiest and fastest ways to get results and you just need to mix it with water.
The non-organic version is $111.17 per 1 lb and out of stock at 1/4 lb.
Other Versions
The great thing about Starwest Botanicals is they offer herbs AND herbal products. You can buy ginseng in many forms including;
Gum: $17.85
Red Ginseng Royal Jelly: $16.12
Red Ginseng Instant Tea: $13.15
Ginseng Capsules: $17.95
Ginseng Extract: $32.58
And a lot more.
Click Here To Browse Starwest Ginseng Products
Precautions And Use
Ginseng shouldn't be used by anyone with high blood pressure. Other than that, there really isn't any side effects if you take the recommended dose.
I have a created an in depth guide on preparing herbs, recommended dosage, and how often to use. You can use it for ginseng and can read it by clicking here.
When giving to children, the elderly or weak and debilitated people give 1/3rd to 2/3rd of the recommended dosage.
Thanks For Reading!
I hope you found what you were looking for and get to experience the "all healing" powers of ginseng.
If you have any questions or thoughts comment below and I'll make sure to respond as fast as possible. Also, share on social media for friends and family to see.
Appreciate it!