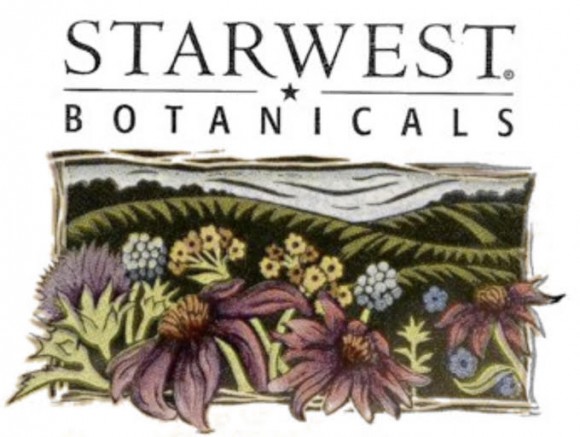 Welcome to the Perfect Health At Home's Starwest Botanicals review. If you are looking for a great place to buy herbs and herbal preparations like:
And things of that nature, Starwest is what you are looking for. This is actually where I purchase my herbs and it's by far my favorite place to do so. I'm always satisfied with their products and they deliver each and every time.
Take a look at why they're the best.
45 Years Of High Quality And Counting
Starwest started back in the 1970's as a small retailer in Sacramento, California. Eventually they decided to make the move to wholesale, where they faced stiff competition. They knew to get to the top they had to offer better quality than everyone else and still remain fairly priced.
That's exactly what they did and people quickly took notice. Because of this they were able to grow to one of the largest suppliers of herbs in the country.
Now they have a modern 100,00 square foot warehouse and production space where they store millions and millions of pounds of USDA Certified Organic herbs.
Variety To Suit Your Needs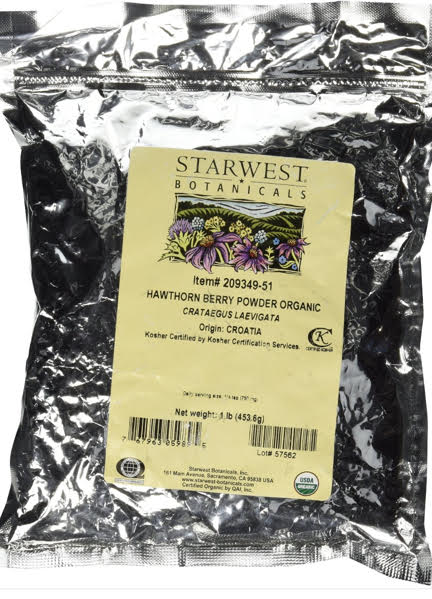 Say you just want to try out a herb to see if it's right for you or say you know what you want and want a lot of it because you know you are going to use it all the time. Starwest is the right pick in both cases.
They offer small amounts for people looking to sample a herb without paying a ton and bulk for people who know they are going to get a lot of use out of a certain herb and want to save a little money.
They offer different herbal preparations too. If you love making your own herbal teas, you can buy your favorite root, leaves or powder to do so. If you don't have time to make a herbal tea or don't want to dirty up pots and other utensils, you can get your favorite herb in capsules, essential oils and extracts.
Extracts are my favorite herbal preparation and I personally know they offer some of the best available.
They even offer miscellaneous stuff like herbal candies, gums and tea bags. One of my favorite products is ginseng chews made with honey from high altitude bees in the pristine air of the Rocky Mountains.
Where else can you find products like that?
What Else Separates Them?
Starwest is so sure of their products, they offer a 100% satisfaction guarantee. I know you're going to love what ever you get from them, but on the off chance you don't, you can easily get your money back. No questions asked!
Shipping is 100% secure and they have awesome customer service. There's a number you can call if you have any problems and an email address too. They are very responsive to their customers.
They offer products outside of herbs too. You can get natural body care products like:
Massage oils
Bath salt blends
Herbal bath blends
Natural oils and skin care products
And you can buy herbal jars, tea accessories, incense holders and a lot more. They have wholesale prices and you can request a catalog of prices from them too.
Herbs Are The Way To Go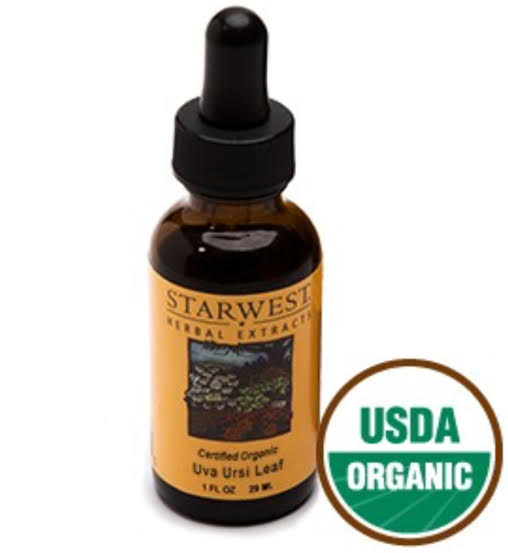 There's a natural cure for every problem you will face and a herb for every disease. People are too quick to turn to prescription medicines to solve their health issues.
A health expert I respect once said laziness is the cause of this and I believe him. People don't want to work for their health and falsely believe that taking a pill will solve all their problems.
Taking pharmaceuticals gives quick relief from symptoms but does nothing to fix the underlying cause; the problem remains and I new, worst one may develop.
Herbs may take a little longer to work (not always, though. Some work instantly) but they fix the actual problem. When you combine herbs with the right kind of exercise, diet changes and other minor lifestyle changes, you are sure to cure any problem.
Are You Ready To Give Starwest A Try?
I hope so! They are my favorite place to buy herbs and in my opinion, are the best. High quality herbs give the best results and you will get that at Starwest. You won't have to break the bank either. Starwest offers really great prices and various amounts to give you exactly what you are looking for.
If you are ready and want to take a look at Starwest and their amazing products, click below:
If you have any questions or want to share an opinion, comment below and I'll make sure to answer as fast as possible. Also, if you want to spread the message about herbs and Starwest, make sure to share on social media for friends and family to see.
Thanks for reading and enjoy Starwest Botanicals!