Where to buy licorice extract: Starwest Botanicals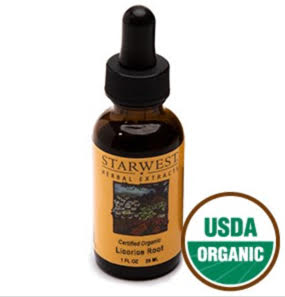 Price: $28.33 for 4 ounces, $12.33 for 1 ounce
Guarantee: 100% satisfaction guarantee
Other info: USDA Certified Organic
---
Licorice root is one of the best herbs available for many problems. The extract is a great way to get the herbs healing powers. Before we look into the product itself and Starwest Botanical as a company, you may want to know all the benefits licorice offers.
History And Benefits Of Licorice Root 
Common Names: Sweetwood, licorice root.
Parts Used: Root.
Medicinal Properties: Laxative, tonic, expectorant, demulcent, pectoral, emollient.
Licorice has been used for thousands of years by cultures all over the world. In Ancient Greece, the father of modern medicine, Hippocrates, prescribed it for coughs, asthma and other respiratory problems.
In China this herb has been used for 5000 thousand years for the same purposes. A bundle of licorice sticks was found in the tomb of King Tut. The Romans used the root for colds, sore throats and chest and gastrointestinal complaints.
In Ancient India Ayurvedic physicians recommended licorice as an expectorant, diuretic and menstruation promoter. The Native Americans treated cough, earaches, laxatives and to help mask the taste of other herbs with it.
So What Does Modern Science Have To Say?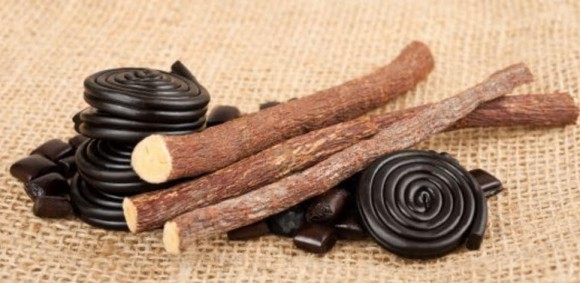 Recent tests have confirmed what the people of the past knew, plus a lot more. In Germany herbs are more mainstream and often prescribed by doctors; they also get tested more. The German FDA, called Commission E, endorses licorice for many problems.
Coughs, Colds And Sore Throats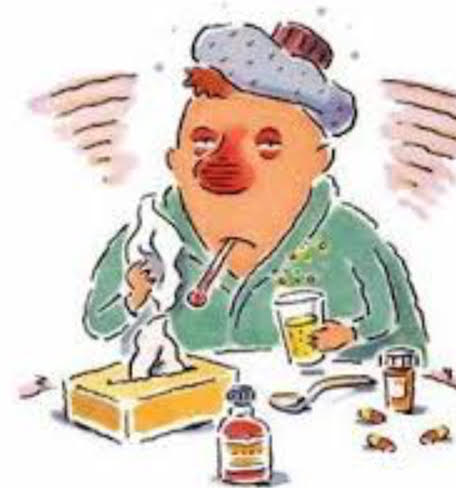 This is because licorice contains the chemical Glycyrrhetinic Acid which has some cough-suppressant properties; it also soothes mucous membranes. It has antiviral compounds that induce the release of interferons (the bodies own antiviral constituents) which makes it a great cold fighter.
Commission E approves licorice for all three of these.
Ulcers
Licorice is a wonderful remedy for ulcers. According to The New Healing Herbs a Dutch pharmacists noticed in 1946 that many of his customers bought licorice candies to help with gastrointestinal ulcers. This brought a lot of attention to the herb and spurred many reports. In the 1970's it was compared head to head with the most popular prescription medicine for ulcers, Tagamet.
Licorice was found just as useful as this drug for ulcers in the small intestines. It actually tested better than Tagamet in protecting against ulcers there. Licorice gets a nod from Commission E for this issue.
Canker Sores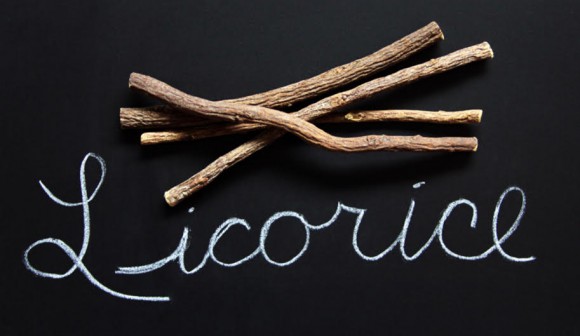 If you have canker sores you know they can be a pain. Licorice is one of the best remedies available to combat them. In one study 20 participants with canker sores were asked to use a mouthwash with licorice in it. 75 percent of the people received tremendous relief immediately and the sores were completely healed in 3 days.
Licorice contains tannins, Glycyrrhetinic Acid, and glycyrrizin; all of which heal sores. Because it stimulates the production of interferons it fights the herpes simplex virus too.
Hepatitis C
Several studies prove licorice is a power antiviral. In two separate tests, one in Japan and one in India, patients with hepatitis received licorice injections and had a much lower rate of liver disease and mortality.
It has shown to protect the liver of people with cirrhosis and helpful against influenza and the virus that causes AIDS.
Infections
Licorice root fights disease causing bacteria. It has 25 compounds that fight against fungal infections and is useful against the fungus responsible for yeast infections. Sprinkling a little powdered licorice on an open wound will prevent infection.
The List Goes On And On..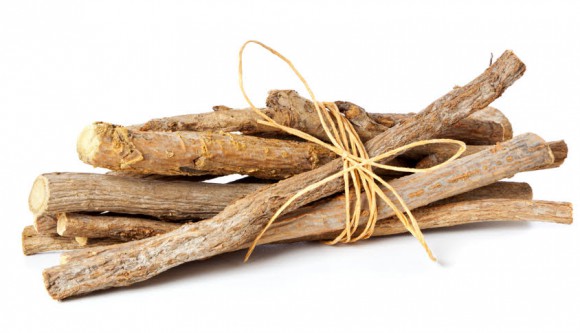 I hope you are finding all this information promising. This root has been thoroughly tested and is useful in so many problems.
James A. Duke is a well known and respected herbalists; many believe him to be the foremost authority on healing herbs. In his book The Green Pharmacy he claims licorice is helpful with:
Preventing tooth decay
For smoking cessation
Arthritis
Asthma
Athlete's foot
Baldness
Body Odor
Bursitis
Canker sores
Chronic Fatigue Syndrome
Colds and Flu
Cough
Dandruff
Depression
Emphysema
Fungal Infections
Gingivitis
Gout
Heartburn
HIV infections
Liver problems
Lyme disease
Menopause
Prostate
Enlargement
Psoriasis
Shingles
Sore Throat
Tendinitis
Tuberculosis
Ulcers
Viral Infections
Yeast infections
You should do a little research if you plan to use licorice for any of these. Some may require the powder instead of the extract.
Why Starwest?
Starwest Botanicals gets it. They have been in the herbal business for over 45 years and started as a small retailer in California. Through their efforts in providing top notch, affordable herbs they quickly grew. People began recognizing their superiority.
Now they are one of the largest suppliers in America. They have a modern 150,000 square foot warehouse that stores millions of pounds of herbs. You don't want second rate herbs either. If you get lousy licorice you can expect lousy results.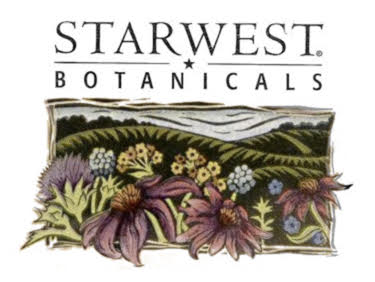 The extract from Starwest is USDA Certified Organic. This means it was grown, harvested and made in the most ideal manner possible.
I get my herbs exclusively from them and never had a problem.  My father does too. Again, he loves their products and has always been satisfied.
How To Take And Safety Concerns
It's simple to take. All you need to do is add 10 to 20 drops in a glass of water or juice and take a few times a day. This is why extracts are so convenient. There's little preparation involved and they're fast acting.
There are a few safety concerns you should know about. There aren't known to be any adverse reactions with licorice sticks or powder. When abused, the extract has proven to be harmful in a few cases. In almost every case this is because the extract was consumed in WAY too large of quantities. A man once ate 3 to 5 ounces of highly concentrated licorice extract candies everyday for 7 years straight. This ended with him in the hospital.  Someone once ate over a pound of the candy was hospitalized with severe high blood pressure.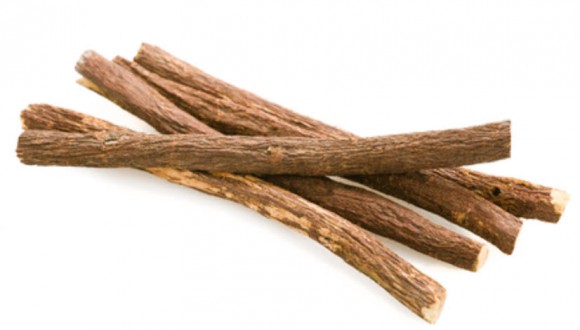 When taken in normal amounts there's rarely side effects. You should avoid licorice if you are:
Pregnant or nursing
Have high blood pressure
Diabetes
Or a history of stroke or heart disease
Make sure to ask your doctor before taking licorice or any herb. It's always good to keep your doctor in the loop
Also, most "licorice" candies are made with anise, not licorice.
Don't Hesitate 
Licorice is such a helpful herb and one every person should have on hand at all times. After getting your doctors permission and doing your own research, I'm sure you'll come to all the same conclusions I have.
You'll love the extracts offered by Starwest too. They are by far my favorite herbal supplier and they know how to ship everything safely and promptly.
So if you are ready click below.
Take a closer look at the extract
I hope you enjoyed this post. If you have any questions or opinions comment below and I'll make sure to respond as fast possible. Also, if you believe in the power of herbs share on social media for friends and family to see.
Thanks for reading.