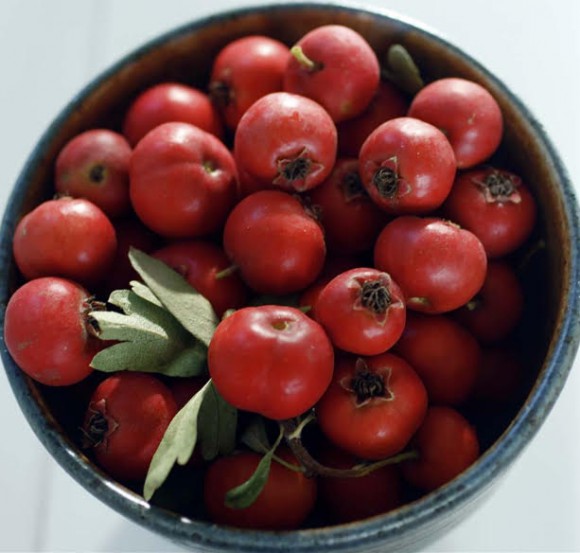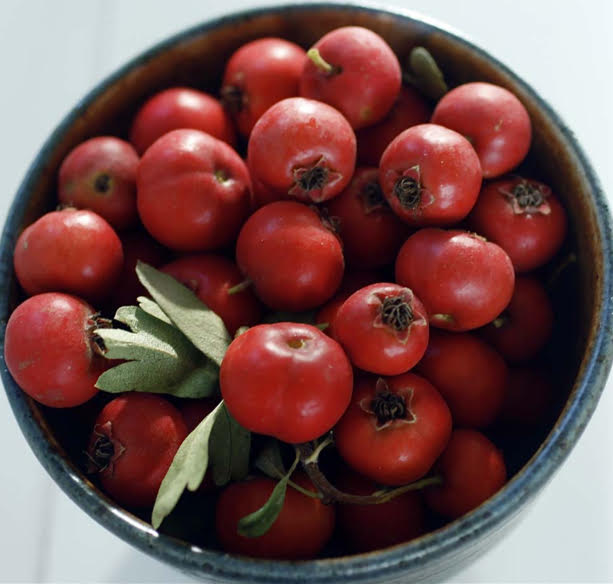 If you are looking to treat yourself naturally, you may be wondering about hawthorn berry benefits. This is a wonderful herb for various problems and has limited side effects.
Chemical medicines all have bad effects and are highly addicting. Hawthorn berries, like all herbs, are natural and meant to be ingested. Also, there is no risk of addiction either.
In this article we'll look at:
Some background information
All the amazing benefits and what problems it helps with
We'll also look at any precautions and the easiest ways to take it.
Let's get into it.
Background Information (Crataegus oxyacantha)
Common Names: English hawthorn, May bush, May tree, quick-set, thorn-apple tree, whitethorn, haw
Part Used: Flowers, dried berries
Medicinal Properties: Antispasmodic, sedative, tonic,
Description and Uses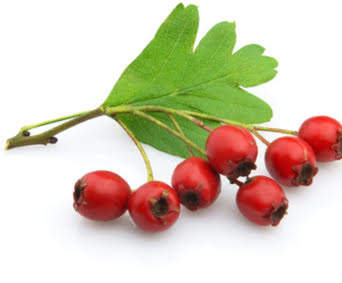 This is one of the best herbal remedies available for high or low blood pressure. It does this through strengthening the the action of the heart. The tea is good for nervousness and sleeplessness.
It's also helpful for:
Congestive heart failure
Chest pain
Cholesterol
It's effective for your blood vessels and circulatory system.
How To Take It And Dosages
There are several ways to take this herb and it all depends on how you purchase it. There's a really trustworthy and reliable herbal supplier called Starwest Botanicals, that comes with a 100 percent satisfaction guarantee. This is personally where I purchase all my herbs and have never had a single problem.
Learn More About Starwest Botanical
If you have the herb this gives you a lot of options. The first option is an infusion:
Infusion: To make an infusion you will need the flowers. You will need about 1/2 teaspoon to every 1/2 cup of water. Boil water and pour over flowers between 10 to 20 minutes; never let the infusion boil.
After the water has cooled down significantly, strain carefully into another cup. Drink when cooled or lukewarm and add honey for flavoring. Drink 1 to 2 cups daily, taking only swallows at a time.
Tea: To make the tea you will need 1 teaspoon of the dry herb to every cup of boiling water. Pour the boiling water over the herb and let steep for 5 to 10 minutes. You can add more herb to make the tea stronger (don't steep longer, it will make the tea taste bitter) and add cream or milk for flavor.
Take a few cups a day, a hour before each meal and before going to bed (it will give you a deep and refreshing sleep).
You can also buy tea bags of hawthorn and drink the tea that way. Some feel it filters out the delicate taste of the herb, so you should experiment and see which you like better.
For tea bags just add boiling water to a cup with the bag in it and cover and let set for 3 to 5 minutes.
Tincture: A tincture is a very concentrated liquid form of the herb. You will only need about a teaspoon of the extract.
Extract: An extract is 10 times more concentrated than an tincture and is liquid too. This is an extremely popular way to take herbs and you will only need 6 to 8 drops in water or juice.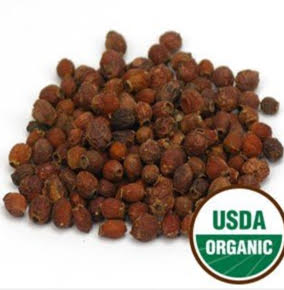 Powder: Powder is an extremely easy way to take this herb. All you'll need is 1/2 teaspoonful to 1/4 glass of water. You can take it hot or cold; hot takes effect quicker. Drink a full glass of water immediately after too.
Capsules: Capsules are probably the most convenient way to take herbs, and all you will need is the capsule and something to wash it down with. For this particular herb you will only need to take 1 to 2 a day.
Are There Any Dangers?
Even though there are very limited side effects, there still can be problems if you take too much or for too long. Doubling the dosage will not get twice the results or work twice as fast. Herbs are medicine so you must respect them and give yourself breaks.
If you are giving to children, weak or debilitated people. or the elderly, give 1/3rd to 2/3rd of the dosages recommended above.
Also, if you have a weak stomach, you may have to take teaspoons of the tea and infusion until you can take recommended dosage. People with weak stomachs may feel nauseous.
Besides these minor things, you are in good hands when it comes to herbs and hawthorn.
Conclusion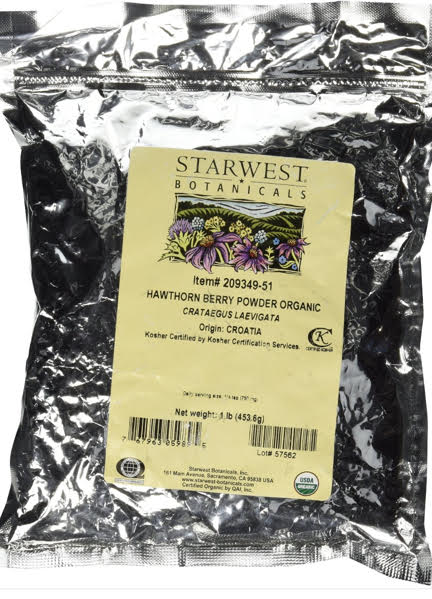 I hope you are optimistic that hawthorn can help you out tremendously. It is especially helpful with blood pressure and my dad takes these regularly for that reason. He also swears by them.
I mentioned Starwest Botanicals earlier and its worth mentioning again. My father only buys from there as well.
Learn More About Starwest Botanicals 
If you have any questions, comment below and I'll make sure to answer as fast as possible. Also, share on social media for friends and family to see.
Thanks for reading!