The health benefits of Valerian Root (Valeriana officinalis) are numerous and it can ease, relieve and cure many different problems and ailments.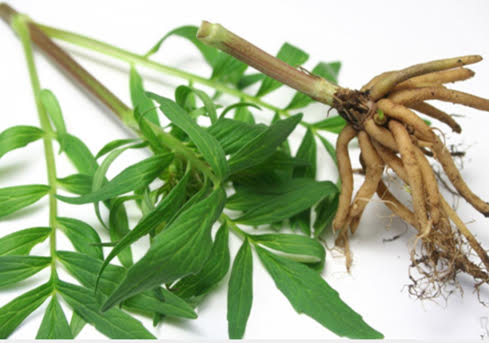 Valerian root has many medicinal properties which include:
Aromatic
Stimulant
Tonic
Anodyne (painkiller)
Nervine
Emmenagogue (stimulates blood flow in the pelvic and uterus area)
The root is what's used and where the medicinal benefits come from. It's good for both men and women, old and young too.
What Does It Help With? 
Valerian is an excellent nerve tonic which makes it very quieting and soothing. Because of this it is great for anytime you are on edge or highly emotional. This makes it beneficial for when you are feeling anxious, angry or nervous.
Because it is a emmenagogue and increases the blood flow to your uterus and pelvic area it can be helpful to promote menstruation.
It can also help with colic (excessive crying in a baby), low fevers, breaking up colds, and bladder stones.
It has tremendous healing effects for stomach ulcers and very good for the prevention of fermentation and gas.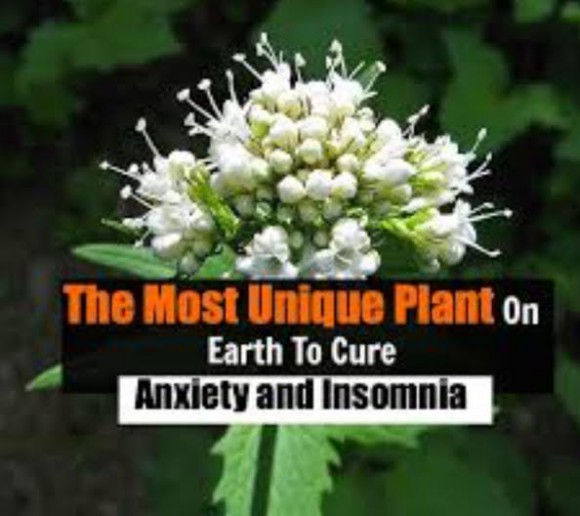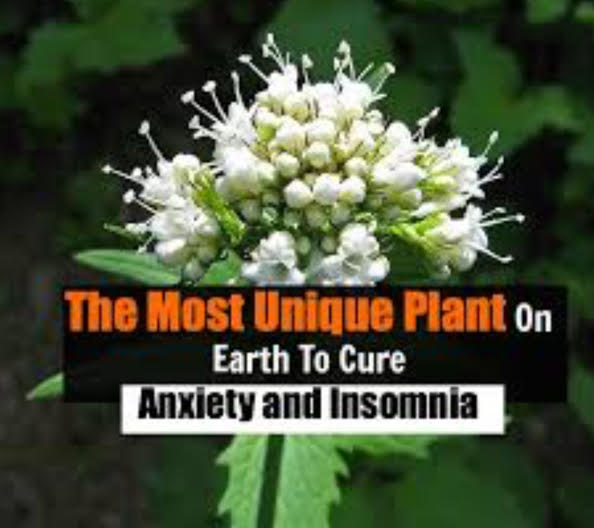 You can also use it externally. This makes it effective for sores in your mouth and pimples, acne and blemishes.
It relieves palpations in the heart as well. Because it is antispasmodic it can help with muscle spasms in any part of your body.
It also can help with:
Anxiety
Depression
Improving circulation
Headaches
Hysteria
Concentration problems
 How To Use And Different Ways To Take It
There are many ways to take this herb and different ways to prepare it. You can either buy the root and make the solutions yourself (which I'll show you how to easily in a few seconds) or you can buy the solution already made (like extracts, tea bags, capsules, powder).
Gathering the root yourself is possible, but you must make sure you know exactly what you're looking for and how to prepare it.
Here are a few easy ways to prepare the root for maximum benefit:
Tincture: Tincture is a very concentrated extract of the herb in liquid form.  You can usually use tinctures as a liniment to rub on the skin, but for a valerian tincture, it is best to add one or two teaspoons to a glass of water.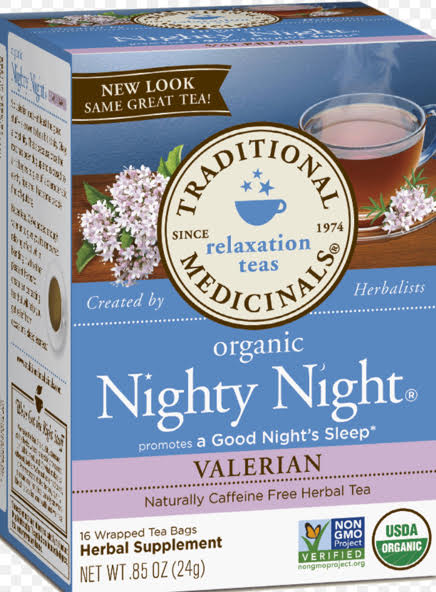 Extract: Extract is a highly concentrated liquid form of an herb and is 10 times stronger than a tincture. This is a very popular way of taking herbs and can be easily bought online (same with the tincture) and act faster than teas, capsules or powdered herbs. Take about 6 to 8 drops worth (this is equal to a teaspoon of the tincture version).
Teas: Take about 1 teaspoon of the dried herbs, or 3 teaspoons of the freshly crushed herb to one cup of boiling water. Pour the cup of boiling water over the herb and let steep for 5 to 10 minutes.
To make the tea stronger use more herb but don't steep for longer because it will make the tea bitter tasting. Add milk and cream to improve the taste.
Don't keep in the refrigerator for more than a week. You can also buy tea bags, although some feel the bag filters out the delicate flavor of the herb. Try both and see which you like best.
If you take the tea bag route, place tea bag in cup then put boiling water into the cup. Cover and let steep for 3 to 5 minutes and make sure not to use aluminum pans.
Powdered: You can mix powdered Valerian in either hot or cold water; hot water takes effect quicker than cold. Add 1/2 teaspoon of the powder to 1/4 glass of water. Follow this by drinking a full glass of water. This is the recommended dose for the day.
Capsules: You can buy either powdered or capsule easily enough online or at a herb store. Take 1 to 2 a day.
Common Names of Root 
You may also hear or see Valeria as:
Enlgish Valeria
German Valeria
Great Wild Valeria
Vermont Valeria
Vandal root
All-heal
Setwall
American English Valerian
Some Cautions
The FDA lists this herb as completely safe but you should still take some precautions.
This is a pretty powerful herb so don't take longer than a couple weeks or you might get some side effects from poisoning.
Never boil this root and don't prepare it with aluminum cooking utensils. Also, don't take drugs with any herb, as the two don't work well together.
If you have a sensitive stomach you can take small teaspoons of the tea every 15 minutes until you can take the full amount. You can also add the powdered version to foods like mashed potatoes, mashed vegetables or ground up sweet fruits like figs or dates.
You can add a little honey or malted sugar to the tea for children so it tastes better. Don't use refined sugars or sugar substitutes
Herbs Are The Way To Go 
Herbs may not have instant results like so many drugs but they are BY FAR the superior choice when treating an illness or sickness.
Every drug you take has chemicals in it that has an effect on your body which moves you farther and farther from ideal health. There are generally no side effects from herbs as long as you don't abuse them.
Just read the dangers on the average aspirin bottle or listen for them when a commercial comes on. Some pills make the condition they are trying to fix even worst!
There is an herb for any ailment and they are more readily available now than any other time in history. They are very easy to buy and use.
Here's a great place to buy organic, cut Valerian Root.
I hope you enjoyed this article and if you have any experiences with Valerian root comment below about it. Also comment if you have questions, opinions or need something clarified.
Please share on social media for friends and family to see.
Thanks for reading!