Where to buy astragalus root: Starwest Botanicals and Buddha Teas
Price: Depends on amount and preparation ($8 and up)
Guarantee: 100% satisfaction guarantee on both
Rating: 9.5/10 on both
---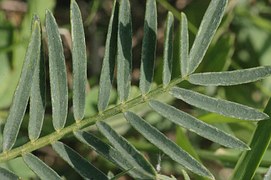 If you are looking to purchase astragalus, I would like to recommend my two favorite places, Starwest Botanicals and Buddha Teas. Both offer various amounts to suit your individual need and their herbs are extremely high quality too.
Before we look at each companies astragalus selection, take a look at what this wonderful herb can do for you.
Astragalus Health Benefits
Astragalus is well known in Chinese culture and has been for thousands of years. Today, practitioners of Chinese medicine believe astragalus strengthens all body systems and is particularly effective in illnesses that cause fatigue.
American researchers are starting to catch on too. Since the 1980's, scientists have been studying this herb more and more and their findings mirror what the Chinese already knew.
Tests have shown astragalus can help:
Strengthen and enhance immune system
Prevent liver damage
Diabetes
Heart disease and lower risk of heart attack
High blood pressure
Cancer
Infertility
Gastrointestinal tract ailments
Pneumonia
Viral infections
Personally, I use astragalus to keep my immune system strong. I rarely get sick and I owe a lot of that to this herb. I'm not alone either; many people claim to go years without a cold because of this root.
Starwest is perfect for anyone that yearns for variety. They offer astragalus:
Root
Powder
Sliced Root
Extract
Capsules
And a bunch of other preparations. Let's take a look at the products now.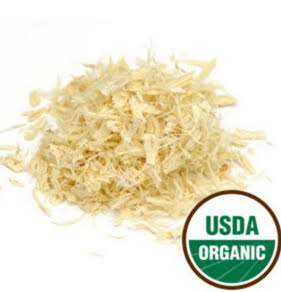 This product is USDA Certified Organic and is a great option for anyone that loves making their own herbal teas. It's very fairly priced too.
If you are interested in making a tea, it's pretty easy. All you have to do is boil a few teaspoons of the root in a cup of water for around 10 minutes.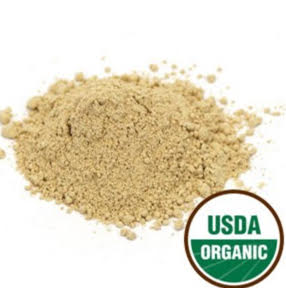 This is another USDA Certified Organic preparation. It's an excellent option and it cuts down on the time it takes to make a tea.
You can simply add the powder to hot or cold water and drink it that way. If you would like to try this out, add 1/2 teaspoon of the herb to 1/4th glass of water (hot water makes the herb take action faster). Follow that with a full glass of water.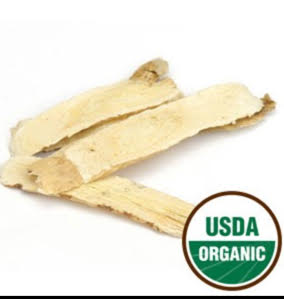 This is a really great way to get the health benefits of astragalus. If you would like to make a tea with root slices, finely chop up 4 or 5 of them and simmer them in a cup of water for 1 hour.
You can also simmer the root in soup and it will add a sweat and pleasant taste to it, as well as some awesome health benefits.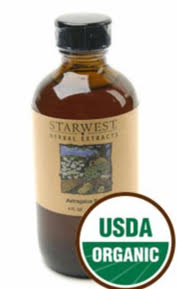 This is my absolute favorite way to take herbs in general. Extracts are very convenient and I find they work the best. This particular extract is very high quality, USDA Certified Organic, and is really fairly priced too.
To take, just add 10 to 20 drops to water or juice and enjoy. It's that easy!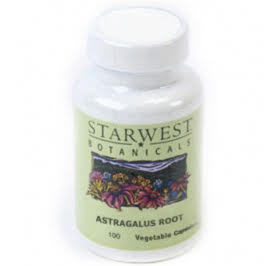 This is probably the easiest way to take astragalus and all herbs. If you don't like the tea making process or don't want to clean up any pots or cooking utensils, this option is for you.
All you have to do is take 2 capsules daily with water or a meal.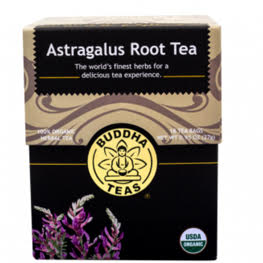 Buddha tea specializes in one thing; herbal tea bags. They are by far my favorite place to get them.
Besides offering really excellent products, they are very conscious too. They replace every tree used in the production of their tea bags and refuse to use any chemicals or fillers in any of their products.
They truly care about your health and the health of the planet.
Buddha Teas offers 3 different amounts of astragalus and the more you buy, the more you save. You can get:
1 box for 8.99 (each box contains 18 bleach free tea bags)
3 boxes for $22.92 (saving you 30%)
5 boxes for $35.95 (saving you 35%)
There's free shipping on orders over 50 dollars too. This is perfect for anyone who buys a lot of herbal teas.
Safety Concerns
Astragalus is generally considered safe, especially when taken as described above and in the recommended dosages.
Chinese practitioners caution against over use and believe you should give yourself a break after a few weeks of use. I think this is a great idea, especially since there are so many other wonderful herbs to try.
Traditional Chinese herbalists believe you shouldn't use for acute infections; it should be saved for strengthening the body after is has begun healing.
Make sure to speak to your doctor before taking if you are on any medications or have any medical conditions.
Are You Ready to Give Astragalus A Try?
I hope so! This herb can do so much for you and can improve your health in so many different ways. The effects it has on your immune system are legendary, something the Chinese have known for a long time.
Americans are becoming more aware of all this and the popularity of this root is only going to grow. If you are interested in taking a closer look at Starwest's product selection, click below:
Check Out What Starwest Has To Offer
If you would like to know more about Buddha Teas, click Below:
Check Out What Buddha Teas Has To Offer
If you have any questions or want to share an opinion, comment below and I'll make sure to respond as fast as possible. If you would like to spread the message about this valuable herb, share on social media for friends and family to see.
Thanks for reading!