Imagine if there was a workout that can be done in fifteen minutes that didn't require equipment and works out every muscle; That would be impressive but you wouldn't consider it the best full body workout for women.
What if you have more energy after that workout than before the workout and it was actually fun?
That would be better.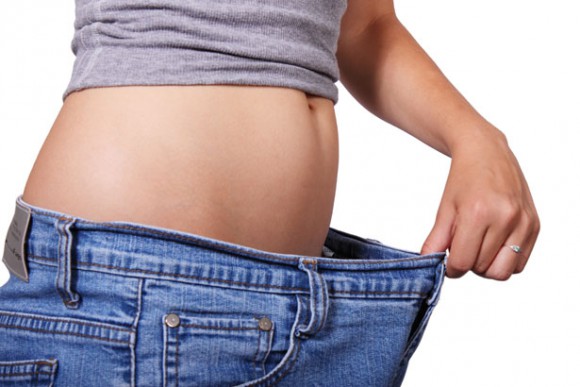 And what if during this fifteen minutes you would be improving your skin and making it look, feel and work perfectly too? And at the same time strengthen your lungs and all your internal organs?
Even better.
And what if your daily shower was incorporated into this?
The best!
Believe it or not there's an exercise routine that exists that does all that; it gives you an amazing body while improving all the more important sources of health in just fifteen minutes. It's called My System and is everything a woman would need in a workout.
How it all Works
My System was developed over a period of 50 years by JP Muller; one of the most influential and innovative health minds in history.
It combines exercise, deep breathing, self massage and daily shower. Each of these play an important role in improving your health and improving how you look and feel.
You can get a more in depth of how it actually looks here.
Why is it Perfect for Women?
The power of a beautiful women is endless. In a lot of cases that's all that's needed to get ahead and be successful.
I'm not saying to only care about your looks and ignore your character. But whether you want to believe it or not beauty matters because its a sign of health and vitality.
If you are hiring someone are you going to hire the energetic and healthy looking woman or the sluggish and sickly woman?
If you are a man would you want to marry someone that has high potential to have strong, athletic and healthy kids or one that has a high chance to birth weak and unhealthy kids?
The same applies to men.
So it matters and My System improves both health as well as beauty.
Don't Rely on Makeup and Lotions
There's a reason why the makeup and lotion industry make billions and billions of dollars. You can hide any pimples (sign off bad health), make your skin complexion look good, and many other tricks to make you look your best.
But they don't actually improve your health and beauty. It's all just an illusion. Once you wipe off the lotion your skin is revealed for what is and once you remove your makeup your pimples show. You may think this enough but its not.
Without actually improving your health you'll be missing out on the number one benefit of health; how it feels.
There's no substitute for that. Actual health will make you so happy and give you so much energy. You will be a joy to be around and success is almost guaranteed.
Your mind will be clearer and your performance improves.
Science of Health and Beauty
There's a common belief you have to be born beautiful to have beauty. It's true you can be born with beauty but it can be obtained intelligently and painlessly. If you have this knowledge old age becomes nothing to fear. You can keep your beauty and health until the end.
First thing you need to realize is health and beauty are connected; you can't have one without the other.
The second thing you need to realize is the important aspects of health are your skin, lungs and internal organs. Your muscles are important and will be developed greatly in My System but they aren't at the top of the list.
The third thing you need to realize is your body is interconnected. If one part of your body is weak it will show up in other parts. Weak lungs can lead to bad skin, bad skin lead to stomach problems, stomach problems can lead to sickness and so on and so on.
The fourth thing you need to realize is there are certain body ratios that are more attractive than others. For instance, certain waist to hip ratios indicate you have a better chance at birthing healthy children. "Child bearing hips" they are called.
Men are usually more attracted to women, subconsciously, with a waist to hip ratio of 70 percent. This means the waist is only 70 percent of the hips.
Women like men with a waist to hip ration of 90 percent.
Most women don't realize this and make the mistake of getting overly muscular stomachs and throw off their appearance.
Also, having an over muscular stomach packs your organs in tightly and it hurts your health in the long run. It is much more important to have flexibility in the upper body that allows movement.
My System Does it All
My system gives you the shape you are looking for including a slim waist and a proportionate body.
The deep breathing improves your metabolism which is the source of your bodies energy. This gives you energy and keeps you youthful. It also improves your breathing which makes you more confident and reduces anxiety.
The skin massage makes your skin wrinkle proof for life and soft as velvet. It also keeps every part of your body toned.
Another scientific fact is the three most important bodily aspects for a woman's beauty is her breasts, her butt, and legs. All these spots will be worked out and made beautiful.
The massage and deep breathing massages the internal organs which is the most important aspect of your health.
You'll also improve in the little areas that matter too. The deep breathing makes your eyes sparkle and gives you a charming voice. The skin massage will prevent pimples and dryness.
This workout was designed to do all this on purpose. Muller knew the importance of it.
A lot to take In
Chances are most of this information is new to you and it could have even upset you. We live in times where it has almost become taboo to talk about another persons appearance and to speak negatively about it.
The cold hard truth is your looks matter. They affect both your relationships, and employment. Seventy percent of communication is done visually!
The good news is your beauty can be improved but wasting your money and time on makeup, lotions and working out endlessly is the wrong way to do it.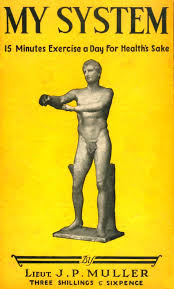 The best way to improve your looks is to improve your health efficiently and intelligently. The best way to improve your health is to improve your lungs, skin, internal organs and muscular strength.
My System will do that and do it fifteen minutes. There's a six week course offered here that will bring any beginner to advanced fast and easily.
One more thing.
Do it for yourself, not for anyone else. YOU deserve health and beauty and now you know how to get it. And once you do you will reap the benefits.
Please comment below and I'll make sure to respond and please share on social media. Thanks!