Welcome to Perfect Health at Home, where you will find the best in home workout videos available. The workout video you will be learning about today is called My System and is the fastest, easiest and most pleasant way to get complete health.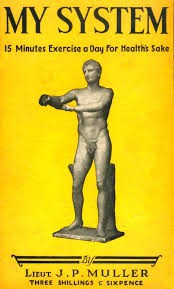 When I say compete health I mean inside and out. Not only does every muscle get developed and exercised in My System, you will improve the function of:
Your lungs
Your skin and
All internal organs
All in 15 minutes! Also, you won't need any equipment or weights.
All this is possible through the combination of exercise, deep breathing, self massage and your daily shower. This scientifically strengthens, relaxes and tones your entire body and steadies your nerves for the entire day.
The benefits are endless and include improving:
Weight loss
Muscle Gain
Confidence
Mood
The video course offered here is a six week program that will get any person, in any shape, at any age in perfect health. It takes you from beginner to advanced as the weeks progress.
So let's look at how this possible.
How It Helps Your Body
In all there are 19 athletic and dynamic movements that develop each and every muscle on your body. Some of these include push ups, sit ups, squats, and other core strengthening movements.
You will learn proper form of each exercise to avoid injury. Also, these are workouts that athletes and other people who depend on being in shape do.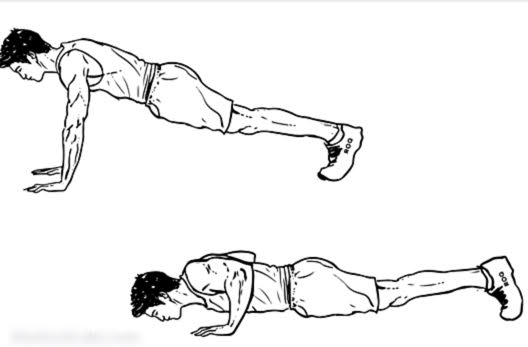 They help in more than just strength and muscle growth. They also improve flexibility, endurance, mobility and coordination.
To really feel the benefit of exercise you need balance. So many people usually only focus on one of these aspects and forget the rest. This is a shame because each plays an important role in developing your body.
Also, using your own body is much better than using weights. By doing so you become more in tune with your body and you get a better sense on what you need and what you're missing.
Working out with weights can be dangerous and cause injury too. First off, many people are selling their joints, backs and knee's future for short lived muscle gains. It takes such a toll on all of them to constantly being lifting that much weight.
I know so many people who need shoulder, knee and wrist surgery just from lifting weights too much. It is such a waste of money and time to do all that for such superficial results.
Secondly, you won't need a gym membership or anything like that. And this will save you so much time and money.
Each exercise has varying degrees of difficulty and you'll be able to find a level that suits your needs. They go from easy to extremely difficult.
Don't Forget Your Lungs
It is infinitely more beneficial to have healthy lungs (and skin and internal organs which we'll get into in a second) than having superficial muscles.
First off, you'll learn how to breath in all 19 exercises; breathing and perfect form are the two most important keys when learning a new exercise.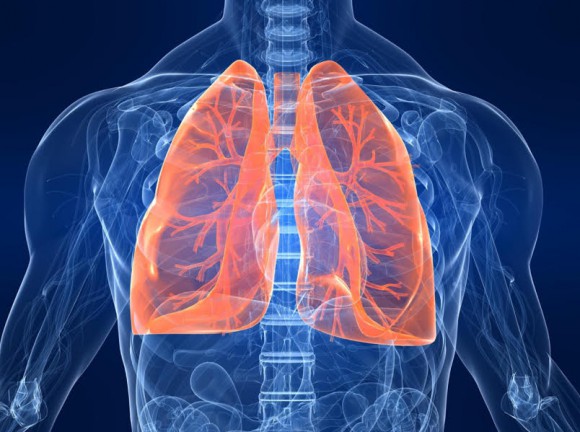 Holding your breath when doing any straining activity can lead to the injury of your heart. I personally know a fitness fanatic who has a serious heart problem from ignoring his breathing and he's only 24!
My System goes farther and is what makes this workout so beneficial. Besides learning to breath in every exercise, you also learn a special deep breathing technique that is performed after and between each exercise.
Your lungs are the source of your bodies energy and help control the temperature of your body. Also, they help eliminate waste products which is essential to your overall health, mood and well being.
Your lungs are directly connected to:
Your metabolism
Your immune system
Your confidence
Happiness
The science of breathing is incredible and the benefits of healthy lungs are too.
The deep breathing in My System will make your lungs function properly and fix many health problems; so of which you didn't know were breath related.
It's very important to note only 1 out of every 50 people breath correctly! This comes from our sedimentary lifestyle and means 98 percent of all people don't get the amazing benefits of proper breathing.
There's also a lot of bad information on the subject matter too. The benefits of deep breathing are great but so are the dangers.
This is a problem I faced and know from firsthand experience. I created this website to make sure anyone pursuing good health has the information to do so, in a safe and easy way.
Anyway, there are three things that can make deep breathing dangerous:
Breathing with any amount of strain
Breathing over aggressively and not gradually increasing how much time you practice
Improper form
There are a couple ways to make sure you don't strain while breathing.
The first is to learn relaxation techniques. The problem with this is it will take several months to learn and can be very tedious. Most people don't have the time or patience for that.
The second is to deep breath after exercise. Of the two methods, this is the more comfortable and easier way to do it. You don't strain because there is a need for more air during this time.
Like I mentioned before, this is exactly how it's done in My System. And since this is a 6 week course, you will gradually increase the number of deep breaths making it very safe.
Unfortunately advice on taking a proper deep breath is few and far between. I've spent years researching the matter and only a few times have I seen proper instruction given.  You can rest easy knowing the breathing instruction in My System is the RIGHT way to do it.
How Much Do You Know About Your Skin?
If you are like me before I discovered My System, you probably don't know a lot about it. Your skin is a your bodies protective layer against bacteria and germs.
Skin that is weak is east to penetrate and if this is so, you will find yourself sick more often than you should. Strong skin is much harder to penetrate.
Skin becomes weak overtime from a lack of skin exercise and hygiene. In fact, there are two key principles to healthy skin and My System uses both of them. They are:
Cleanliness is simply taking a daily shower, using good soap and wearing clean clothes; hopefully things you already do.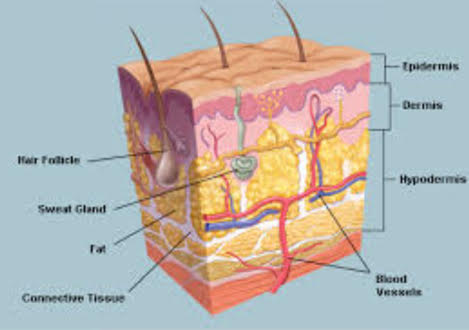 Friction for your skin may be a completely new concept for you but it is essential to skin health.
There are thousands of tiny muscles connected to the vessels of the skin that lose their elasticity over time and this causes wrinkling, sagging and drooping.
The self massage in My System exercises these muscles and the capillaries of your skin using friction from your hands. There are ten different massages for every part of your body and is combined with dynamic stretches and movements, this way you get a muscle workout too.
This daily rub will render your skin completely sound and will:
Firm your skin and make it soft like velvet
Wrinkle proof your skin and prevent sagging
Prevent pimples, blemishes and acne
 Fix dryness and weakness
Your skin is essential to your over health and needs to be working properly. Besides protecting the body, it is also responsible for removing waste and toxins from your body through sweat.
If your skin isn't working properly, these poisons get trapped in your body and causes many body, energy and mood disorders.
It can also cause insomnia and anxiety. By simply caring for your skin you can avoid all these problems.
The skin massage will also:
Improve blood flow (Extremely important!)
Relax your body
Give you a boost of energy
Your Internal Organs Play A Huge Role Too
What was said about your lungs and skin is true about your internal organs too. They all play an essential role in keeping the body healthy and keeping your mood and mind balanced.
Each organ plays a role in processing the nutrients we get from food and getting rid of poisons from our body. Organs like your kidney, liver and bowels turn these wastes into feces, blood and urine.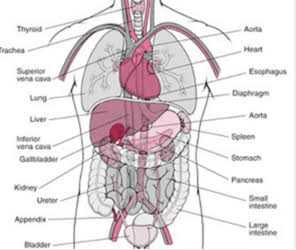 There's something not many people know and it is this: Everything we eat, everything we drink and everything we breath, no matter how fresh, how natural or how organic, has some level of poison in it.
Our body evolved to flush these toxins out of our system or reuse them for healthy purposes. Without proper working organs this can't be done.
Kidney failure, liver failure, digestion problems and things like this can cause serious health issues and even death! That's why there is such a big emphasis on maintaining and developing them in My System.
The deep breathing and skin rub increases blood flow and creates a gentle massage for all these organs. As a result they are strengthened, toned and even grow in size. This makes them run at full capacity giving you more vitality, energy and boosts your mood; it also prevents very serious diseases.
Anxiety, depression, nervousness, mania, bad nerves, and insomnia can be prevented and treated by simply making all your eliminating organs (your lungs, your skin, your bowels, liver) run properly.
Your Daily Shower
My System is broken up into four parts and this is how it looks:
You perform the first nine exercises which include the push ups, sit ups and moves like that. You also perform the deep breathing in between them.
After these exercises, you take your daily shower. After you dry off, you perform the last ten exercises of the routine which is the self massage with deep breathing in between.
Also, it was developed by a world class athlete and health expert named JP Muller who accomplished feats of athleticism and strength few have matched. It took him fifty years to perfect this system!
We've gone over every aspect about My System except the daily shower.
First off, it is recommended that you take the shower cool because it provides more benefits than a hot shower. Mainly a cold shower will improve:
Your skin
Hair
And nerves
You don't have to fear cold water either. You will be shown how to take a cold shower in complete comfort and will like its refreshing qualities more than hot water.
Secondly, it satisfies the cleanliness aspect of skin care. The water removes any dirt from pores making it easier to do its job. Also, it's a chance to wash away any germs or bacteria.
I Told You It Was The Best
Where else can you get all the benefits My System offers? Not only will you develop a strong core and strengthen all your muscles, you will be improving every aspect of your body that is essential to your overall health.
Blood pressure problems, kidney problems, liver problems, skin problems and breathing problems can all have devastating effects. You can't have a stable mood or clear mind unless all these problems are fixed.
The first week of the Six Week My System Video Course is completely free and you just have to register here to get access.
By becoming a member here at Perfect Health at Home you will be gaining full access to the Six Week Video Course on My System and will have the keys to perfect health for life.
Besides the amazing results, the best part about My System is how it makes you feel. It gives your body exactly what it needs in a relaxing and energizing way. You will no longer need pills, coffee or any other stimulants to give you energy.
I started My System over two years ago and haven't missed a single day. It has a become a necessity to my happiness, health and well being and no matter the circumstance, will find a way to do it.
It has completely changed my life and it can for you to. No other routine can give you all this in such a short amount of time while being so easy and feel so good.
So please join us and start your journey to perfect health.
Thanks for reading and I hope you feel excited about this. Please comment below any thoughts and opinions and I'll make sure to comment back as quickly as possible.
Also, please share on Facebook, Twitter or any other social media platform for friends and family to see.
Thanks!