Everyone wants to know how to boost metabolism naturally but there's so much misleading information that it can be hard to find a healthy and safe option.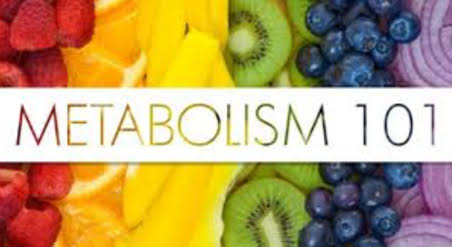 I started this website to teach the truth in health and that's exactly what you'll get here. I'm going to show you the TWO KEYS to having a powerful metabolism and the benefits of having one.
Also, you'll learn what exactly to look for in these keys and an exercise routine called My System that will not only improve your metabolism, but will workout every muscle on your body while strengthening your:
Lungs
Skin
Internal organs
Which are essential to your overall health. And the best part? It only takes fifteen minutes to perform and requires no equipment or weights.
Let's get into it.
What is Metabolism And the Benefits of Having a Good One
I mentioned there are two keys to boosting your metabolism and once you understand what they are, you'll know exactly what to look for going forward,
Your metabolism is simply this: It's the combination of FOOD and OXYGEN. So anytime you see a product that states it'll help improve your metabolism and doesn't help with either one of these things, you know you're being tricked.
Your metabolism has the responsibility of producing your bodies energy and controlling your bodies temperature.
Have you ever heard of metabolic disease? It happens when your metabolism isn't working correctly. This results in:
These are all very serious diseases and can have a major affect on your life. Unfortunately it's the cause of many deaths too.
Your body can't lose weight or build muscles with a poor metabolism. You can also feel sluggish and lack vitality.
Let's look at the first of these keys now, food.
How to Eat Right
Before we get into which foods you should be eating, let's look at an often over looked aspect to the eating process–digestion.
Without proper digestion, your body won't be able to break down food properly. And if your body can't break down food properly, you won't get the nutrients needed to power your body.
My System has a special massage for your digestive system that will keep it strong and improve its functionality. We'll get into that in a little and for now we'll focus on a few ways to make sure your food is digested well.
Chew Your Food
It may surprise you but a lot of the digestive process takes place in your mouth. Food needs to be broken down before it reaches your digestive organs.
Your teeth break what you eat down and your saliva furthers that; plus it moistens the food so it can be swallowed easily.
To make sure you chew properly make sure:
To never eat when rushed
Taste your food
And don't drink while eating; do that before or after.
Your digestive system needs a break every once in a while too. It's extremely healthy to do a one day fast every few weeks. It gives it a much needed spring cleaning and rest.
If a one day fast scares you, another option is to just miss a meal here and there. Another good thing to remember is this:
If you ever are debating whether to eat more or less, you should eat less. When you eat right you won't need huge servings to keep your body energized.
Eat Organically
Canned and processed foods are missing most nutrients.
Here's a list of foods you should avoid and why:
White bread. White bread, during the milling process, loses all the key nutrients. It also can clog your alimentary tract (the passage between your mouth and anus). This leads to constipation and digestive problems which can lead to minor and very serious problems.
Same with white rice.
Fatty meats: Fatty meats contain saturated fats which can lead to heart disease (the number one killer in America). Make sure the meat you eat is fresh, lean and well cooked.
Avoid eating lots of pickles, pepper, mustard, sauces, vinegar, and anything like that. Eating them now and again won't do much damage but done too excess, they'll hurt the digestive system and harden the lining of the stomach and intestines.
Instead of white bread, eat whole wheat and instead of white rice, eat organic brown rice.
Eat a Balanced Diet with the Seven Principal Classes of Nutrients
A lot of people claim certain foods help your metabolism more than others and while this may be true, your main focus should be health. If you eat any one food group of too much, you will damage your health.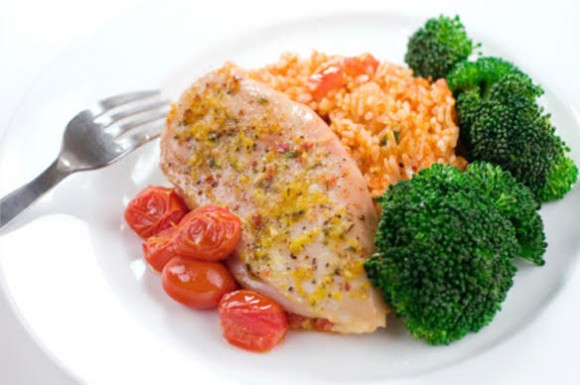 So the key to eating healthy is to eat a balanced meal. For example, don't cram all your protein into one meal and forget everything else. Distribute it in small doses in the course of all your meals.
So here are the seven classes of nutrients you should try and get in every meal
Protein:

 which composes your muscles, organs, antibodies, and enzymes. Good source of protein are nuts, eggs, beans, soy, peas, milk, cheese, poultry, lean meats and fish

Carbohydrates

: The bodies principal source of energy. One type of carbs are

simple

which include, dextrose, maltose, lactose, and sucrose. The other type of carbs is 

complex

which includes starches, bread, rice, pasta, beans, fruits, vegetables and potatoes. Good sources of both type are spaghetti, macaroni, table sugar, syrup, cereals, meals and flours, and crackers.

Vitamins:

These help regulate many bodily functions including digestive and nervous systems. You can find vitamins in green vegetables, oranges, lemons, butter, melons, tomatoes, herbs, bananas, and root vegetables.

Minerals:

Minerals are essential for numerous processes from bone formation to heart functions; they become part of the body. You can find these in shellfish, apricots, fluoridated water, broccoli, whole grains, leafy green vegetables, and organ meats.

Healthy Fats:

These are important in many body functions from warmth and maintaining healthy skin. Sources of healthy fats are cream, fat meats, butter, nuts, cooking fats, table and salad oils.
Fiber: This aids in the elimination of body waste and reduces the risk of contracting certain diseases; it's the indigestible part of the carbohydrate. Good sources of fiber are bran, leafy vegetables, whole wheat, root vegetables, cereals, and fruit pulp.

Water:

 You probably know clean water is essential to health and need to drink it regularly through out the day.
Still With Me?
Good! Were going to switch focus from food to oxygen and how My System is the exercise routine missing in your life.
How to Improve Oxygen Intake
Let's briefly look at the second key to a healthy metabolism and how to improve it.
The first thing you need to realize is the importance of clean air. We already established processed and canned food don't give you the right kind of nutrients right?
What do you think happens when you breath in unclean air? The same thing as eating bad food. If your metabolism depends on oxygen, you must give your body clean oxygen. Here are few ways to do that throughout the day:
Take 30 minute daily walks
Keep open windows in your home, even during the winter.
Consider an air purifier to clean your air
Some Interesting Breathing Facts
Many people don't realize the importance of breathing and its influence on your health. Its effects on your body go far beyond just your metabolism.
Breath is life.
You can live a month without eating. You can live a few days without drinking water. You won't live more than a few minutes without breathing.
Some would argue how you breath is the number one aspect to your well being. Here are some things you probably didn't know breathing affected:
Your confidence: People who are worried, nervous and anxious breath shallowly and quickly. Confident people breath deeply and slowly.
Your mood: Why do you think people tell you to stop and count to ten when you are angry? It's because it's a useful way to slow down your breath.
Vitality: Your breath is the source of your energy and you will feel sluggish unless you improve it.
I know what you're thinking: "My breathing is fine." Unfortunately this probably isn't the case. In fact, only 1 out of every 50 people breath correctly!
The problem is our modern sedentary lifestyles. We lose control of our respiratory muscles over time and very few people know how to keep them strong.
As a result our breathing becomes shallow, fast and weak. Once this happens only parts of your lungs participate during your inhale and exhale, instead of the entire lung. The parts not being used lose functionality.
The main breathing muscle is the diaphragm and it becomes inactive over time in most people.
The average person breathes:
18 to 20 times a minute
Weakly with their stomachs
And shallowly from the loss of use of  the diaphragm
Optimal breathing depends on you breathing slowly, about 10 to 12 times a minutes and deeply; with your entire thorax.
The best and easiest way to to improve your breathing is with deep breathing exercises. Before we look at the deep breathing in My System, let's look at something real quick.
The Dangers of Deep Breathing
There are serious dangers with breathing exercises if done incorrectly. This is a problem that affected me and something I can attest to personally.
You can't do breathing exercises with any strain. That's what makes them so difficult to practice. If done with strain and too aggressively, you can do serious damage to your heart, nerves and lungs; three EXTREMELY important aspects to your health and well being.
But when done properly, it will improve those three things and much more.
Learning how to relax the body and relaxation techniques will minimize strain. The problem with these is they can take months to learn and take a lot of time to perform.
A completely safe and easy way to do deep breathing is between exercise or after exercise. It's completely safe because there is a need for more air then. And this is exactly what is done in My System.
The Benefits of My System
There are a few moments that have changed my life and the discovery of My System may be on the top of that list.
There a few principals you need to know before you can truly understand My System and they are:
It's more important to relax your body than exhaust and muscle growth relies on relaxation.
Your main source of health are your lungs, skin and internal organs like your digestive system, kidneys and liver.
Beauty and athletic ability rely on proportional and equally strong muscles throughout your body
You want an exercise routine that gives you more energy AFTER the workout than before.
It isn't necessary to workout more than twenty minutes and in many cases it is a detriment to do so.
Flexibility is very important in your thorax to ensure better breathing.
My System follows all these principals and then some.
It was developed by one of the most influential and well respected Danish health experts and athletes of all time named JP Muller.
He knew the importance of being healthy inside and out, and knew exactly how to do so and in an efficient manner. Plus it took 50 years to develop!
My System combines exercise, deep breathing, self massage and your daily shower. Each aspect is essential to your overall health and to the development of your muscles, lungs, skin and internal organs.
I'm only going to briefly describe each aspect and list the benefits. You can follow the blue links below to learn more about each one.
The Exercises
Workout every muscle without the use of any equipment or weights. They will:
Give you strong and proportional muscles
Strong core
Improved flexibility, coordination, balance, strength,
Some of these movements are some you've seemed before which include push ups, sit ups and other strengthening body weight movements.
It will also give you a flexible upper body which is important to your breathing. To
breath properly your ribs most be able to move outwards and your chest upwards. Some people put on so much muscle and become so stiff in their chest it ends up restricting their breathing.
Deep Breathing
We've already briefly looked at the importance of deep breathing. Finding proper instruction on how to breath is extremely frustrating and in most cases is just plain incorrect or ineffective.
The breathing in My System is the right way. It's also the safest, easiest and most comfortable way to do this.
You'll learn all the do's and dont's that are really, really hard to find else where.
The Self Massage
The self massage is done is seven minutes and makes up the last 10 exercises of the routine. It's a simple rubbing pattern to your skin with your hands combined with exercise.
Did you know the secret to healthy and high functioning skin is friction and cleanliness? Lotions and creams just give the illusion of healthy skin, and do nothing in fixing the underlying problems to dryness, poor complexion, pimples and other problems.
There are also thousands of muscles connected to the vessels of your skin that lose their firmness over time from lack of exercise. This massage creates friction and is the only way to exercise these tiny muscles.
Your skin is also responsible for:
Eliminating waste and toxins from your body
Protecting your body from germs and bacteria
Helps control body temperature
And you partially breath through it
Doing the self massage will ensure your skin does all those jobs perfectly and will:
Keep your skin firm and soft like velvet
Prevent wrinkles and sagging
Prevent pimples, blemishes and acne.
Improve blood flow
The massage also improves the function of all your internal organs; it tones and strengthen all of them and improves their function.
Daily Shower
You planned on showering everyday, anyway right? Why not connect your exercise routine to it?
I just mentioned perfect skin relies on friction and cleanliness and this is where you get your cleanliness.
You will also learn how to take a cold shower in complete comfort; in fact you'll love the feeling more than a hot one.
The benefits of a cold shower are:
Calming your nerves
Strengthening your skin and hair
Giving you a clear mind
That Was a lot of Information
But it's worth learning. That was the truth about metabolism and even more importantly, health.
No gimmicks, no false promises. The truth.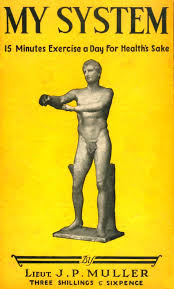 Your metabolism will never be strong unless every part of your body is strong. There's two ways to ensuring every part of your body is strong.
Treat every aspect individually. The problem with this is it will take forever. Or,
Take the advice I just gave you and start doing My System.
It only takes fifteen minutes!
Here at Perfect Health at Home we are offering a Six Week Video Training Course that will teach anybody, in any condition, My System in a fun, easy and safe way.
Week by week you will get stronger and feel better. All complications of learning are gone. You can access the course here.
I hope you enjoyed this article and are more informed about your metabolism and My System.
Please comment below and I will answer you back. Also, share on social media so friends and family can see.
Thanks for reading and please check back for more helpful information on the most important asset a person can have–Health.