Loosing weight has so many benefits and can improve your health in so many ways. It can give you confidence and make you happier with life. After loosing weight, especially if it's a lot of weight, you can be left with droopy and sagging skin. It's pretty unappealing and can make people self conscious. You are about to learn how to tighten loose skin after weight loss with a fast and easy 7 minute skin massage that will eliminate the problem all together.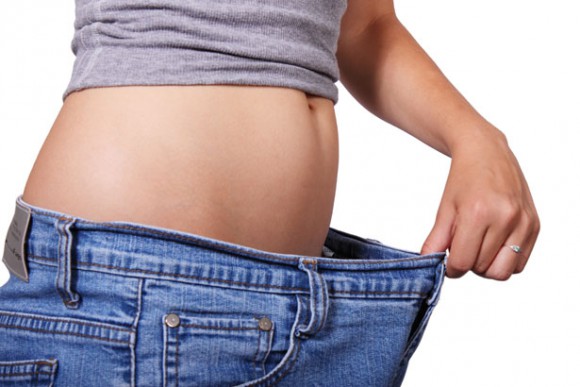 Importance of Skin
Before we get into the specifics of the skin massage lets look at your skin and why it's important.
Your skin is a protective layer and one of the most important aspects of your overall health. Your skin helps eliminate waste products from your body and your partially breathe with it. It also, helps protect your body from germs and bacteria which prevents sickness and bad health.
Your skin helps regulate the temperature of your body.
Also, the condition of your skin is an indication of your health to other. People are mostly visual and make judgement about your well being when seeing your skin. Healthy skin will improve your attractiveness and lead to better relationships.
These judgement aren't shallow either. People want their children to be healthy and your own level of health is good indication of what type of children you will produce.
People will look at you more favorably if you lose unhealthy weight but may be unfavorable to unsightly loose skin.
Your Skin Needs Exercise
Many people fail to recognize this is as a truth. There are thousands of tiny muscles connected to the vessels of your skin. Any part of your body that isn't properly exercised routinely will lose strength and functionality.
Under exercised skin will wrinkle prematurely and dangle loosely.
The skin massage I mentioned, which takes seven minutes, is part of a full body workout routine that takes a total of fifteen minutes called My System. It is an all natural way to exercise and keep your skin healthy for life; no matter what age or sex.
Many people believe lotions and creams are they key to perfect skin but this isn't the case. The two secrets to healthy skin are friction and cleanliness.
This skin massage is scientific and is done in a very specific manner using just the palms of your hand. It is a simple rubbing which creates the friction I just mentioned. You can read more about it here.
What Healthy Skin Looks Like
Healthy skin has a good complexion and is free from pimples (pimples and blemished are a sign of unhealthy skin)
It is also firm and unwrinkled while remaining soft like velvet. It is elastic too. Doing the skin rub everyday will give your skin exactly that and in such a short time too.
Did you know you can have skin so healthy you could ski in the middle of the winter in nothing but your underwear and be completely safe and comfortable (you'll get skin this strong with My System)? Being able to do that is the epitome of healthy skin
Earlier I said lotions and creams aren't what makes your skin healthy. This is because it gives you softness and improves complexion superficially. It doesn't actually help your skin but merely gives the illusion of it. Once you wipe off the lotion your skin returns back to its normal unhealthy condition.
The skin massage in My System will actually improve how your skin functions. Any lose skin, especially from weight loss, will tone up and will stay toned. It can also reverse the aging process and take wrinkles away from your body.
My System
Your body is interconnected and the health of one aspect relies on the health of another. You won't ever truly have healthy skin unless every part of your body is working to its best condition. This includes all your muscles, your lungs and all your internal organs. If one of those aren't working properly than the rest will suffer. "You're as strong as your weakest link."
If you've just lost weight or you plan on losing a lot of weight you probably did or are going to focus on your muscles and do standard weight loss exercises. You can find these exercises in a million spots in different books or places on the internet.
But what about maintaining or improving your kidney? Your lungs? Your digestive system? Your liver?
My System will teach you on how to do all of that and in just fifteen minutes with no equipment; all you'll need is your body.
This is done through different exercise movements, deep breathing, cool showers and self massage.  This is a far superior exercise routine than anything you will find. Your muscles will grow but the important parts of your body will be strengthened too.
There's also a six week video course offered at Perfect Health at Home that will bring any beginner to advanced and will very clearly teach you this concise system.
One Last Thing
I hope you now realize the importance of your skin and consider how important it is to keep your entire body healthy. Your muscles are important but not the most important part of your health.
Big arms can look impressive but failing to keep all other parts of yourself healthy will make your big arms useless.
Becoming a member at Perfect Health at Home will give you access to this powerful exercise system. You will save thousands be cutting all gym costs and reducing doctor visits.
You will have a hard time getting sick and your mood will improve greatly.
You'll also get access to a nutrition guide and powerful relaxation routine; as well as many other things.
Make sure to comment below any questions or thoughts and ill make sure to respond. Also, share with friends and family. Thanks!